Important: Before your Empower Personal Cash account can be closed, you will need to withdraw the full balance in the account, and cancel any recurring transfers.
Once your Empower Personal Cash account is at a zero dollar balance, and all recurring transfers have been canceled, please follow the steps below to close your Cash account:
1. Select your Cash account (left-hand side)
2. On the next screen, click Manage Account (upper-right)
3. Select the "Close Account" option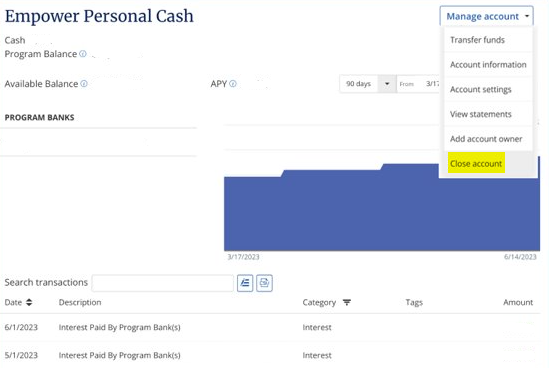 Be sure to download any Cash account statements that you wish to keep prior to the Cash account's closing. Note: Statements will be deleted if you close your Dashboard.